100 years OQEMA –
a glimpse into the future
To accomplish great things we must not only act, but also dream
Anatole France

Looking back and looking forward …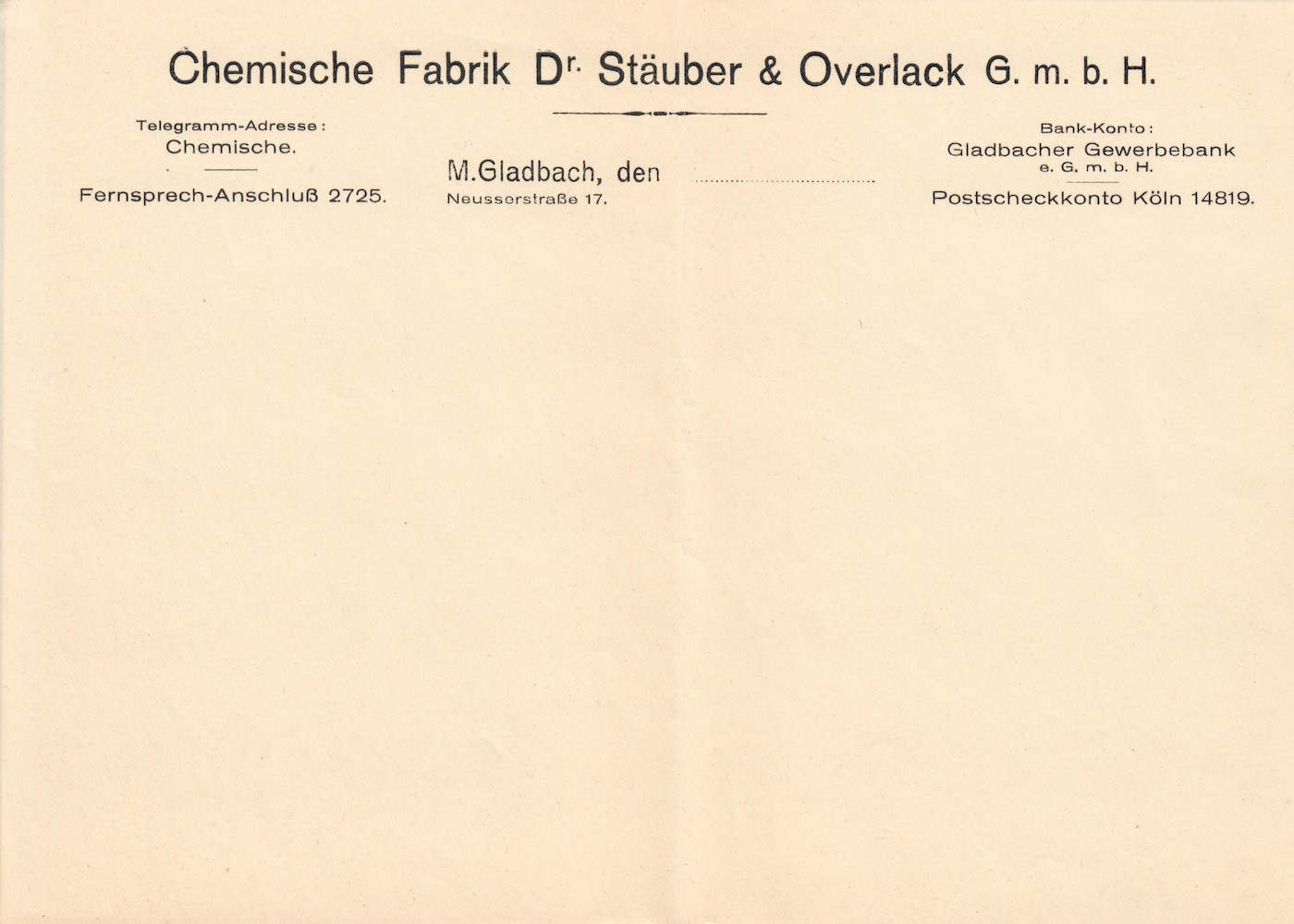 1922
On 1 July 1922, Ludwig Overlack and Dr Curt Stäuber, a textile engineer and a chemist respectively, joined together to establish a chemical factory. Their company's purpose was to make textile auxiliaries. The textile industry in the western half of the Lower Rhine region was booming in those days, with great numbers of spinning mills, weaving mills and textile equipment companies. Dyers and textile printers in particular needed chemicals. The young entrepreneurs' desire was to serve this demand.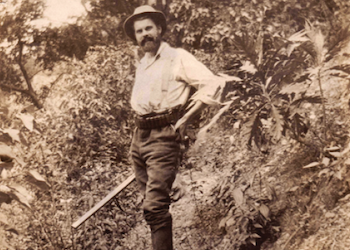 1923
Curt Stäuber died unexpectedly of a ruptured appendix in January 1923, just seven months after the company's founding. Ludwig Overlack calls on his brothers Ed and Heinrich. Ed, the older brother, found his fortune at a tin mine in Bolivia at the time; he was asked if he could contribute the capital that was needed. Heinrich, the younger brother, helped the company out by working for it.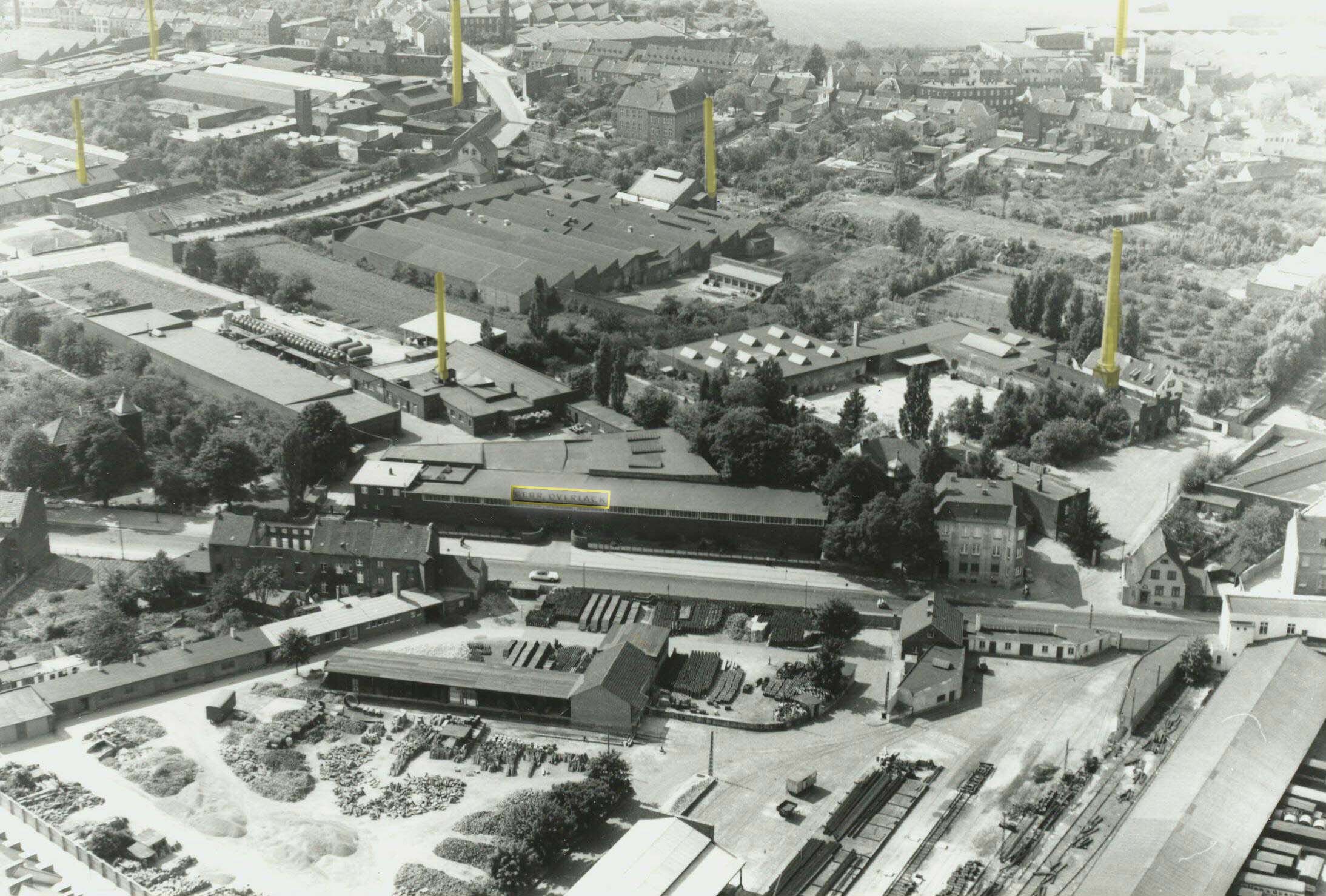 1957
The chimneys were still smoking back then! In June 1957, Armin Schwarzer flies over Aachener Straße and takes this aerial photograph showing no less than seven coloured chimneys rising into the sky. The "Gebrüder Overlack Chemische Fabrik" was only 35 years old and located on Aachener Straße in a comparatively empty, almost rural-looking urban landscape.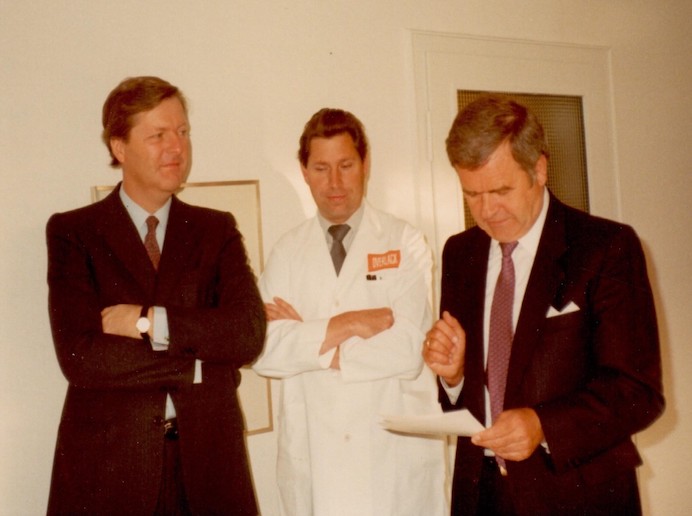 1963/66
Even in the 1960s, there was still an unofficial rule in force: family companies remained family-owned. This was the case for Ludwig and Heinrich Overlack, too, with their sons Eduard and Hans taking over the company. The two followed in their father's footsteps. Hans, Eduard's senior by 13 years, took over operations, technology, finance and personnel in January 1963, while Eduard took charge of sales at the beginning of 1966.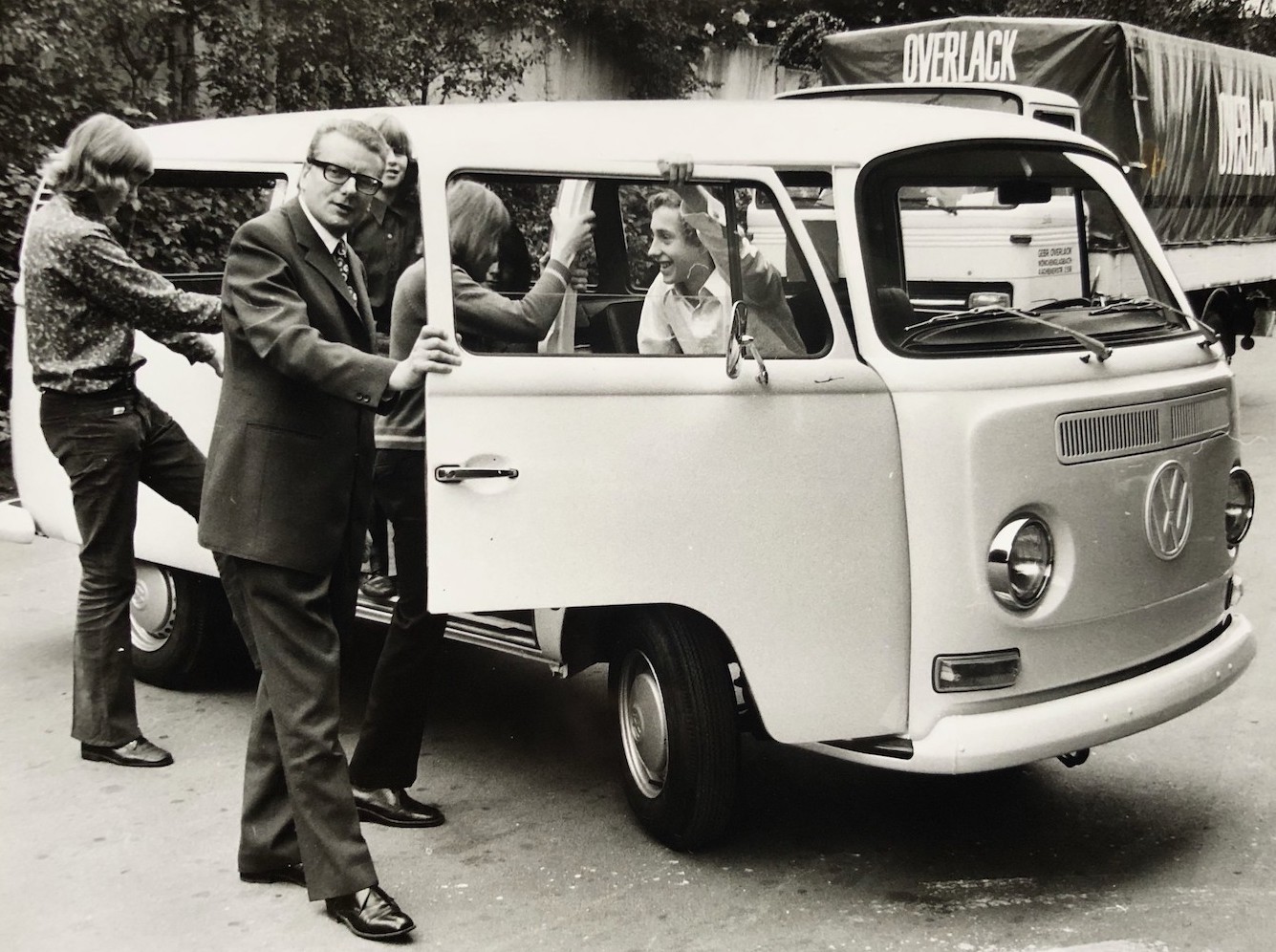 1972
The Gebrüder Overlack company celebrated its 50th anniversary. Its business was still concentrated in Germany. The Westdeutsche Allgemeine Zeitung, a local newspaper, entitled its June 1972 article on the anniversary 'New Methods Even for Anniversary', writing: 'The decision fits in with the company's history as well as the owners' commitment to society: the company donated a brand-new VW van to the "Hephata" institutional-care facility instead of celebrating with a publication and cold buffet.'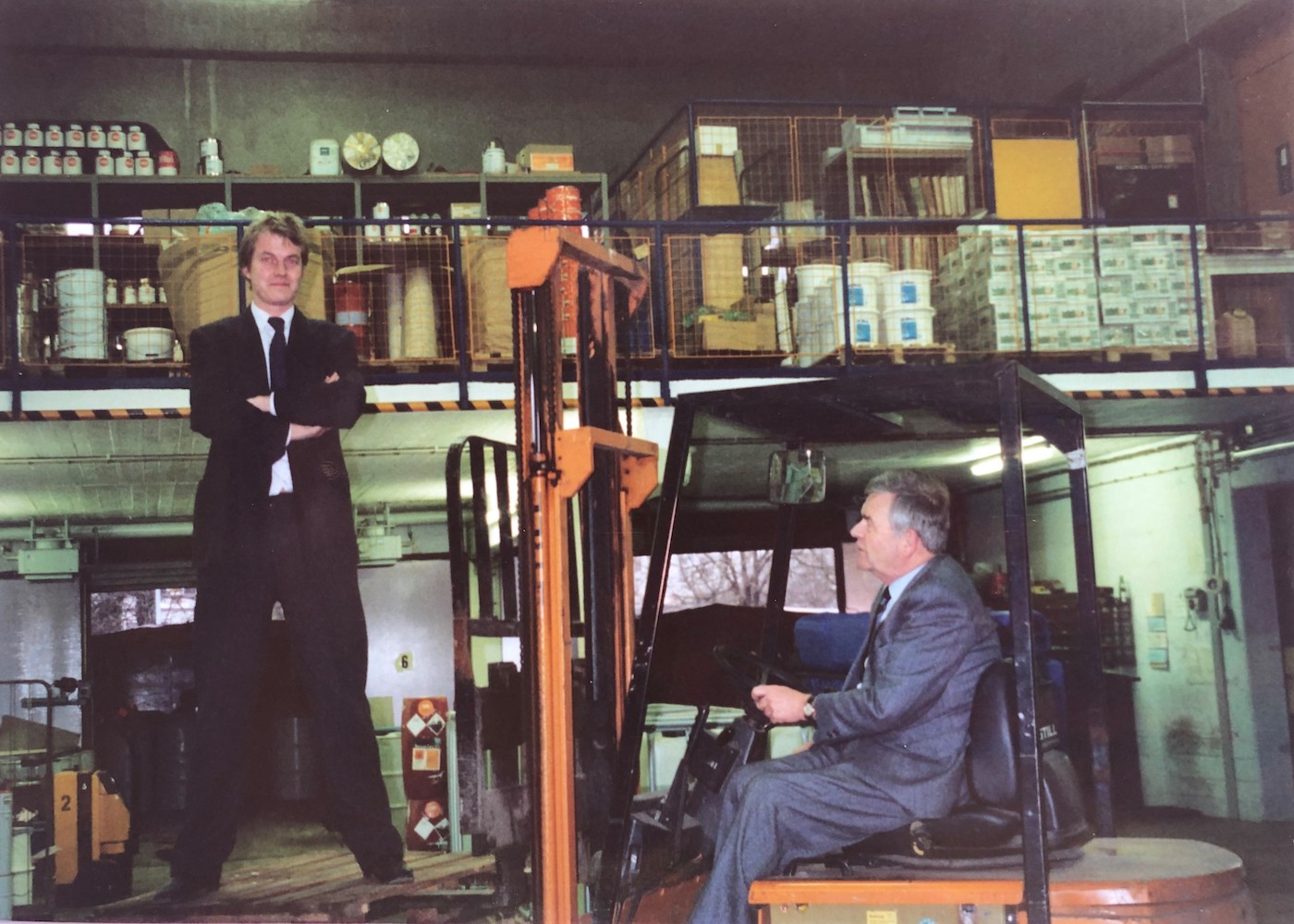 1992
The year 1992 holds a special place in the company's history for two reasons. Firstly, the large, newly built warehouse building was opened in November. More importantly, before that, the year also saw the company's handover from father to son in the summer. Hans Overlack gave full control of the company to his son, Peter, at that time. Peter had already worked at the company for four years and prepared diligently for his future duties.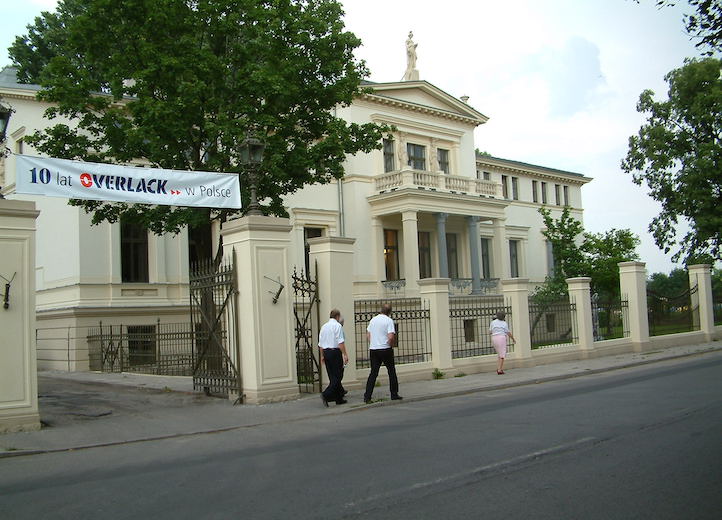 The 1990s and 2000s
The fall of the Berlin Wall on 9 November 1989 resulted in maps being redrawn with a new perspective. The west was saturated, so why not expand eastward? Peter Overlack had not yet become Managing Director by that stage, but that did not stop him from taking the first step of starting the first subsidiary in Leipzig in September 1990. After his appointment as Managing Director in 1992, further sites were opened in the Czech Republic (1992), Poland (1997), Hungary and Romania (2004). More subsidiaries were established and stakes acquired in Lithuania, Bulgaria, Ukraine and Slovenia between 2006 and 2011.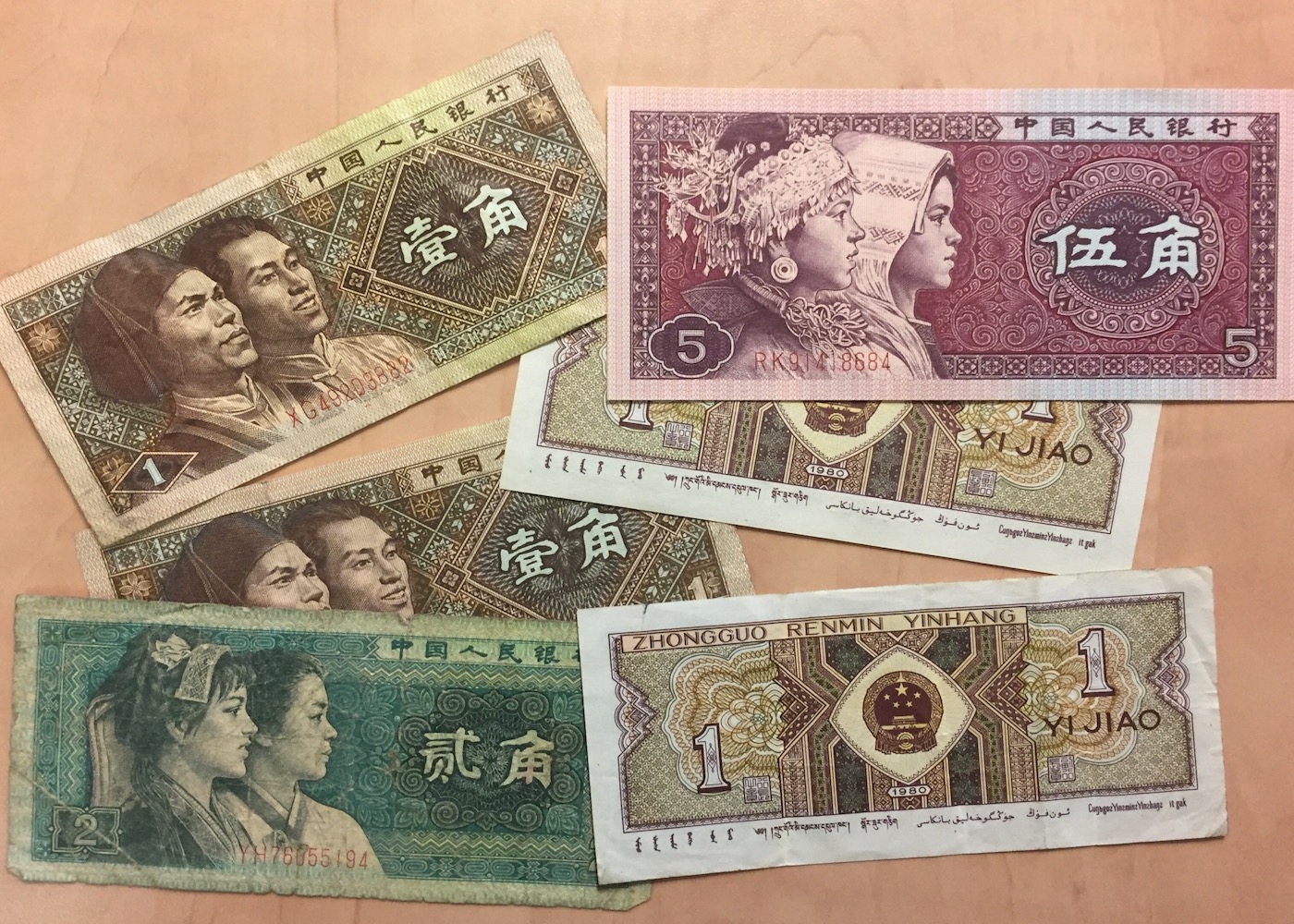 2005-2012
'Ou Fu Lai', or 'Good Fortune Coming from Europe', was the name of the latest subsidiary, located far away in China. Following years of strategic preparation, it was founded in 2005. However, even while 'Ou Fu Lai Chemicals Co. Ltd' almost sounded like the Overlack family name in German, the seven long years ended in giving up the dream of an East Asian site due to the 'now incalculable government requirements' and different way of doing business. The Chinese subsidiary closed down permanently in 2012 based on a long-term lack of prospects.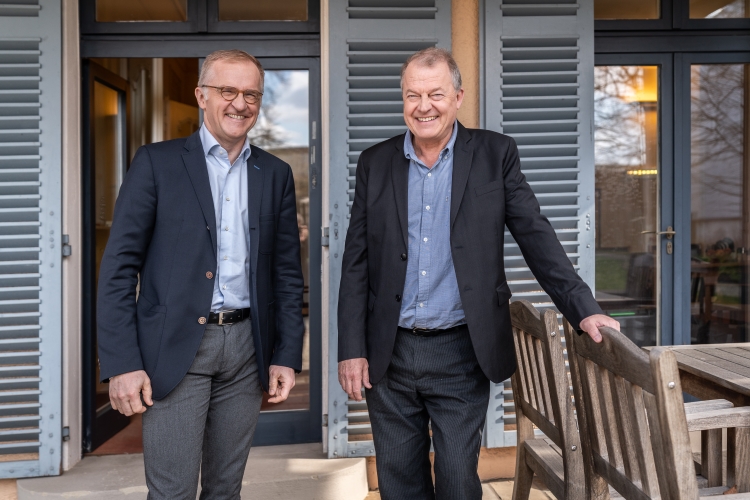 2014
Hannover Finanz comes on board as an investor whose capital contribution is to enable greater leaps in development in Europe in the coming years. The owner family Overlack now manages the company from a newly founded umbrella company, thus forming a family office that resumes the old name of "Gebrüder Overlack".
2018
Overlack becomes OQEMA. The new brand name is intended to express the European vision of the future and promotes a uniform external image for all companies belonging to the group. The innovative word OQEMA, which is easy to pronounce in all languages, adopts the three vowels of Overlack in the correct order.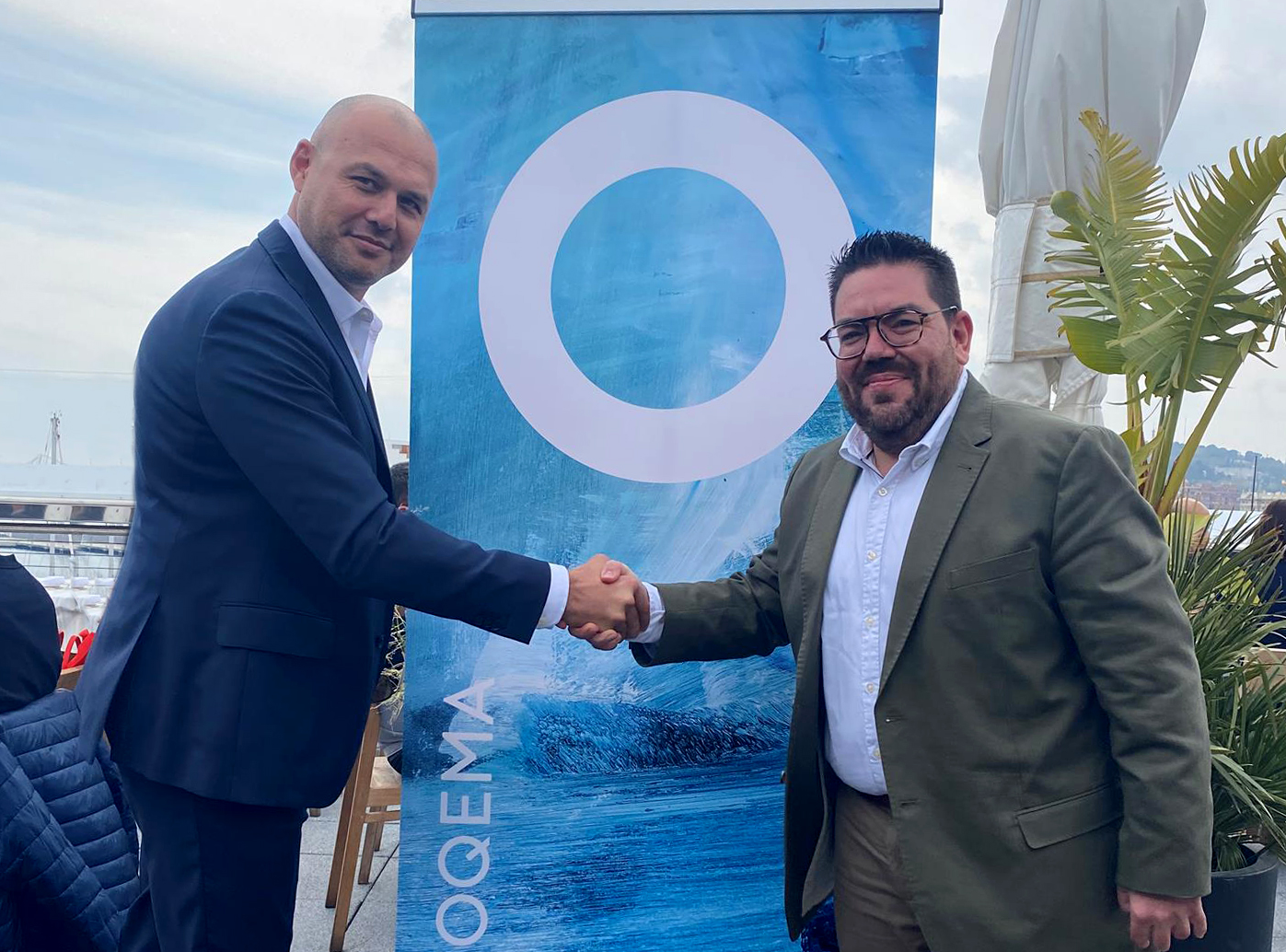 Year after Year
The acquisition of Lansdowne Chemicals in the UK in 2015 marked the company's first, determined step towards western Europe. With its new financial strength, the company now aimed to have a presence throughout Europe. In the years that followed, it started subsidiaries and bought companies in the Netherlands, Belgium, Bosnia and Herzegovina, Italy, Ireland, Switzerland, France, Spain and Denmark.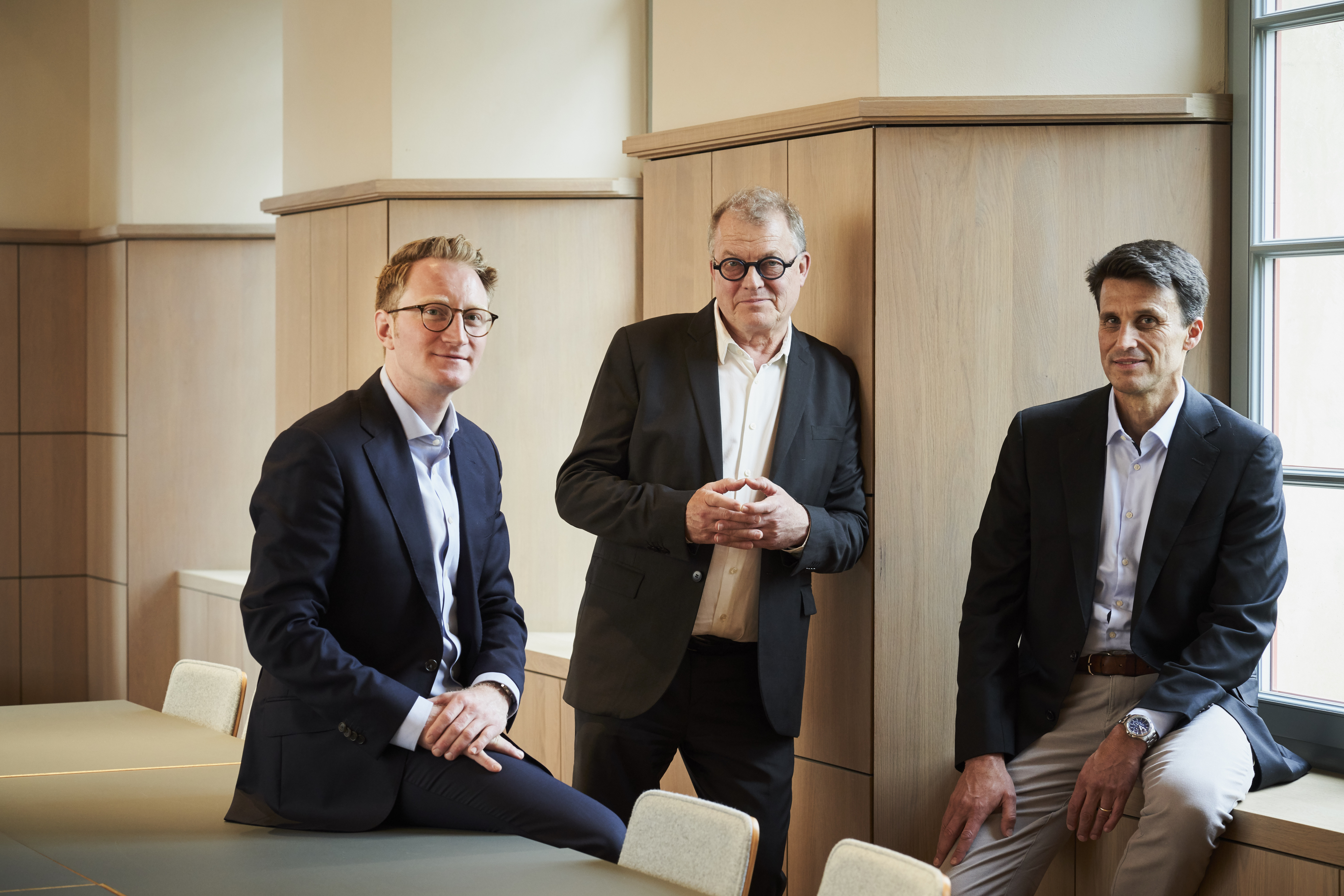 2020
In the 98th year of the company, OQEMA's new board of directors has been found. In addition to Peter Overlack as long-time CEO and Patrick Barthels as Chief Sales Officer (CSO) for the areas of sales and purchasing, Hartmut Kunz takes on the role of Chief Financial Officer (CFO). Together they are responsible for the strategic orientation and corporate policy.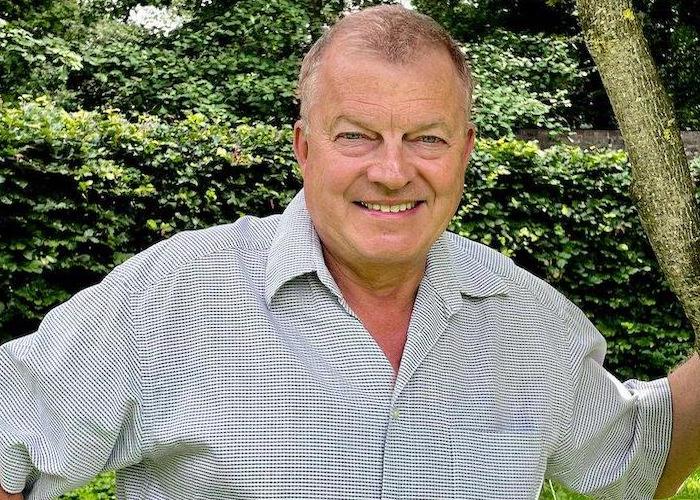 2021
In the spirit of sustainability, the Gebrüder Overlack family company acquired the insolvent Lappen tree plantation, one of Europe's five largest tree plantations. The company aimed to breathe new life into it under the name Baum & Bonheur – die Lappen Baumschule ('Tree & Joy – the Lappen Tree Plantation'). For their 100th year anniversary, the company plants trees at every OQEMA site.
Previous
Next
To see things in the seed, that is genius.
Lao Tse
What would a company be without its employees? Our success in the market is based on our employees, who represent the tradition and future of OQEMA. We give everyone the opportunity to actively fulfill themselves and to shine in what they are good at. With our different development programmes, we actively support the knowledge transfer and development of our employees. In the coming years, we will focus on diversity, equal opportunities and new benefits to further promote our employees' mental and physical health.
What contribution can we as a chemical distributor make to a greener world? We can review and optimise our product portfolio, identify trends in the market and add products to our portfolio that will be important in the future. We can form partnerships with innovative suppliers who can provide us with sustainable raw materials. In Germany, we already have a wide bio-based portfolio when it comes to Flavours and Fragrances. And we are proud of this. Bio-based solvents & solutions that are derived from natural ressources and waste biomass, are also contributing to our growing "green" portfolio.
Our goal is to expand this portfolio step by step to all market segments – and to become the market leader in more selected products – in some we already are.
Reuse, recycle, reduce - we take the 3 Rs of sustainability to heart. Circular economy within chemicals will play an important role in achieving sustainability goals. We believe our long standing experience and dedicated processing and distribution assets for recycling of chemicals will enable OQEMA to be recognised as a leader in the recovery & reuse of wide range of chemicals and energy storage applications.
Others talk about sustainability – we do it – with our own recycling facilities.
We are proud to now be represented with an integrated network of office and warehouse locations throughout Europe. We are making these locations as climate-friendly as possible, e.g. by building a completely CO2-neutral warehouse in Austria, installing photovoltaic systems, switching to green electricity, setting up charging stations for our employees' electric cars or simply actively separating and avoiding waste, such as the paperless office. We are also contributing to climate protection with the gradual digitalisation of our business processes.
A consolidation process has been taking place in the distribution market for a long time: If you want to survive in the market, you have to recognise and take advantage of growth opportunities. That is what we are doing. Another factor in the highly competitive market is profitability. It gives us the staying power to survive lean periods, provides us with the flexibility to stay on the ball and allows us to invest where growth is necessary. This is how we succeed in putting the customer at the centre of our actions, recognising trends in the market and serving them.
A greener, more sustainable world can be implemented not only by adapting products and optimising supply chains and warehouses, but also by the simple joy of planting trees. In 2021, the Overlack family acquired the insolvent Lappen tree nursery, which is now relaunching under the name Baum & Bonheur. The focus here is quite clear: it is a heartfelt investment in our environment. For the 100th anniversary of the OQEMA Group, trees are now being planted at every OQEMA location - after all, trees make a significant contribution to climate protection.